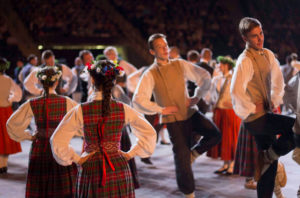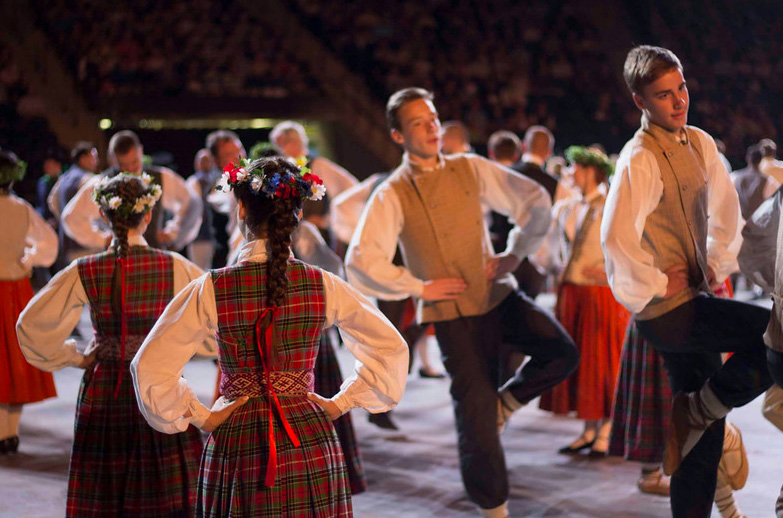 About The Organization
The Latvian Song Festival Association in Canada was founded in 1958 by displaced people from Latvia, after the Second World War, now citizens of Canada, on the basis of a strong will and spirit to work together in an effort to develop and maintain their culture as well as promote an interest in and to educate the general public about the visual and musical art forms of the Baltics.
Its mandate is to bring together multiple generations of Latvians. Where old aspects of Latvian culture are brought to blend with new budding modern music and dance, allowing old and new artists of traditional or modern music and dance to develop their talent.
These new artworks or artists are usually showcased throughout the year in various Canadian based shows, events, festivals, or concerts prior to the song and dance festivals and then, finally at any of the song and dance festivals around the world. Development of these programs, works of art or music projects, are encouraged, as it offers Canada the opportunity to view a different culture and, for the artists, it provides the opportunity to reach a higher level of presentation and professionalism that is required of them at the song and dance festivals.
This content is also available in: Latviešu (Latvian)