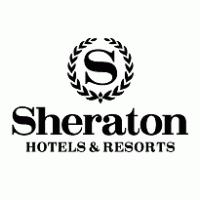 Sheraton Centre Toronto Hotel
Property Location at 123 Queen Street West
The Sheraton Hotel is the headquarters for the Festival. Perfectly located downtown and walking distance to many Festival venues, the Sheraton will host the marketplace, galleries, and events.
With a stay at Sheraton Centre Toronto Hotel, you'll be centrally located in Toronto.
Steps from Osgoode Hall and Nathan Phillips Square, this 4-star hotel is close to Canadian Broadcasting Centre and CN Tower.
50 Carlton St, Toronto, ON M5B 1J2
The Mattamy Athletic Centre features an NHL sized rink on the third floor of our facility, a second level multi-purpose court, a fourth level lounge overlooking the ice, and a third level lounge overlooking the court. Additionally, we offer several multipurpose meeting rooms, a state of the art fitness centre on our second level with an ajoining cafe, and fourth level concourse space.
As a recognized Ontario Heritage Site, Mattamy Athletic Centre has transformed into an impressively advanced athletic facility while preserving the treasures of its past; A winning combination of cherished history, and cutting edge innovation.
In addition to being the home of the Ryerson Rams, the Mattamy Athletic Centre is a 220,000 square foot sports and entertainment facility that can accommodate a wide range of special events.
The venue can play host to up to 2,300 patrons for sporting events such as hockey, basketball, lacrosse, ball hockey, and curling, and can accommodate up to 3,000 people for larger events depending on the required set up.
27 Front St E, Toronto, ON M5E 1B4
With 868 seats and a classic proscenium stage, the Bluma Appel Theatre is the ideal venue for large scale theatrical productions, award or fundraising galas, conferences, corporate meetings or product launches.
The Bluma Appel Theatre can accommodate the most demanding staging requirements as well as broadcast, recording, video conferencing and web casting.
The gorgeous Bluma Appel Theatre is located in the St. Lawrence Centre for the Arts, and has been home to many of Canada's finest theatre companies, including Canadian Stage, Soulpepper Theatre and the Canadian Opera Company. Most notably, the theatre presented the world premiere of the Tony award-winning musical "Kiss of the Spiderwoman".