The XV Latvian Song and Dance Festival will highlight the significant contributions made by émigrés from Latvia to the music and culture of Canada with concerts on July 4 at Trinity St. Paul's United Church, July 5 at Koerner Hall and July 6 at the Mattamy Event Centre.
Concert of Sacred Music
The Concert of Sacred Music at Trinity-St. Paul's United Church on Thursday, July 4 with the State Choir LATVIJA, festival choirs and orchestra will feature the stunning Ave Verum Corpus by Canadian composer Imant Raminsh and the North American premiere of Missa Brevis Latviensis by Canadian composer George Juris Ķeniņš. This work, commissioned by the outstanding State Choir LATVIJA in 2017, was first performed by them in Riga, Latvia on August 22, 2017 to great critical acclaim. Dedicated to, and inspired by, the 500th anniversary of the Reformation, it is a significant addition to the catalogue of Canadian sacred choral music.
Other Latvian-Canadian composers on the program include Tālivaldis Ķeniņš, Arvīds Purvs and Ērika Yost, and will also include works by Ella Mačēna (Australia) Brigita Ritmane, Ādolfs Ābele, Viktors Baštiks (USA) Andrejs Jurjāns, Alfrēds Kalniņš and Ēriks Ešenvalds (Latvia).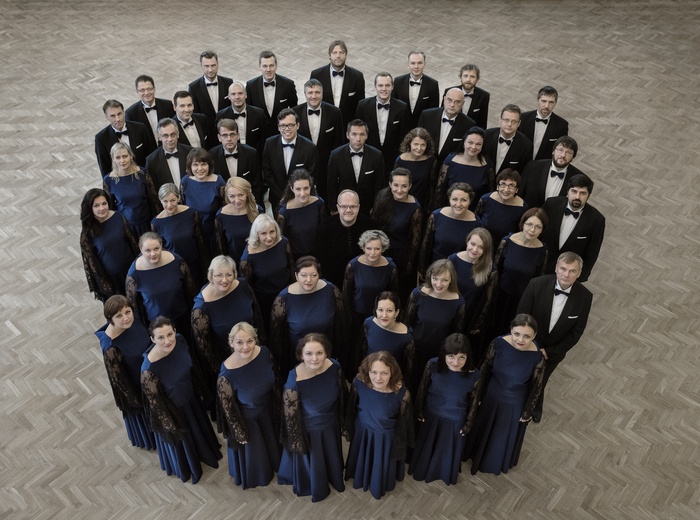 Concert of Orchestral and Chamber Music
The Concert of Orchestral and Chamber Music on Friday, July 5 at Koerner Hall will include the works of three major Canadian composers of Latvian heritage and will serve as the launch event for a new recording which will be added to the Canadian Music Centre's catalogue of works by Tālivaldis Ķeniņš, Imant Raminsh and Jānis Kalniņš.
This concert will include a performance of the recently recovered and restored Violin Concerto by Jānis Kalniņš which is featured on the new recording. Originally composed in 1945 in a refugee camp in Lubeck, Germany, it was last performed in Canada in 1962 after Jānis Kalniņš had immigrated to Fredericton, where he played an important role in the creation of the New Brunswick Symphony.
The concert will also include Tālivaldis Ķeniņš' 1953 Scherzo concertante for small orchestra, Imant Raminsh' Aria for violin and piano and an overture by Emmy award-winning Latvian-American composer Lolita Ritmanis.
Featured artists include pianist Arthur Ozoliņš, violinist Laura Zariņa, flautist Agita Cerusa and the Canadian Opera Company Orchestra, led by conductor Māris Sirmais from Latvia.
Featured Artists


Mass Choir
Always the highlight of the Festival, the Mass Choir Concert, more than 500 voices strong, will take place on Saturday, July 6 at the Mattamy Athletic Centre (formerly Maple Leaf Gardens) and will bring together Latvian choirs from all over the world in a program of Latvian choral favorites and newly commissioned works by young Latvian composers from Canada, the USA, Australia and Latvia.
Cabaret
Another significant event presented by the Festival will be the Cabaret evening on Friday, July 5 at our host hotel, the Hilton Toronto on University Ave, showcasing the best of Latvian popular music.
The State Choir LATVIJA
The acclaimed State Choir LATVIJA, led by Artistic Director and Conductor Māris Sirmais will perform their Canadian debut at Koerner Hall on Friday, July 5 at 7:30 pm. The program will include works by both Canadian and Latvian composers, many of which were composed specifically for the choir.