The XVI Latvian Festival of Song and Dance is pleased and proud to announce that the world-famous Latvian soprano Maija Kovaļevska will be performing at the festival.
Maija debuted at the Latvian National Opera in 2003, receiving Latvia's "Grand Music Prize" the following year.  But she rose to prominence on the world's stages by winning Placido Domingo's international "Operalia" competition, and made her debut at New York's legendary "Metropolitan Opera" in 2006 as Mimi in Giacomo Puccini's "La Bohème", where the New York Times praised her "Maija Kovaļevska is an exceptional Mimi".  Since then, Maija has performed on the Met stage more than 50 times – truly one of the world's most exceptional and highly regarded sopranos.  At the festival, Maija will sing at the Concert of Sacred Music and the Massed Choir Concert, as well as a prominent solo set at the Concert of Classical Music.  At the piano will be the wonderful Rūdolfs Ozoliņš, her longtime accompanist from Detroit.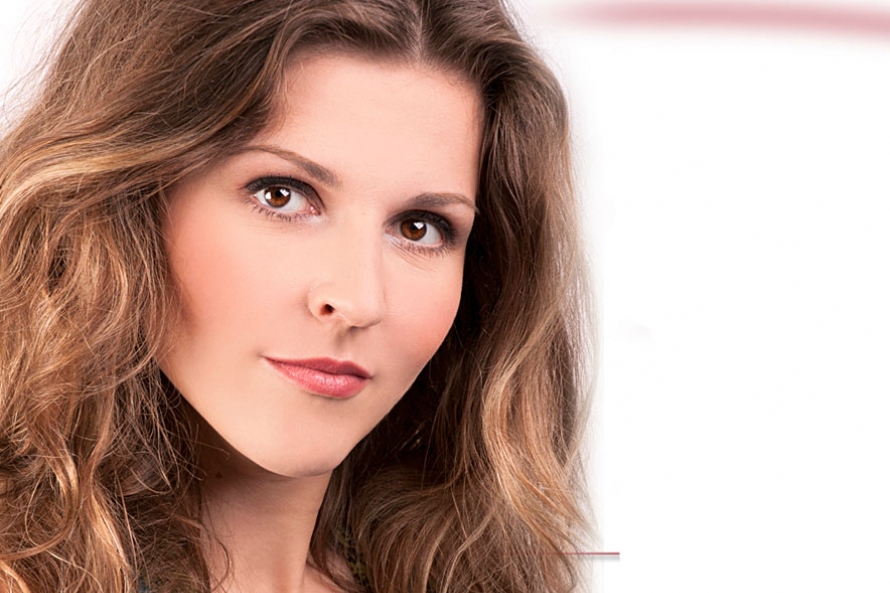 XVI LATVIAN FESTIVAL OF SONG AND DANCE IN CANADA
Original music for Dagmāra Bārbale's new choreography 
"Ai, bagāta man zemīte" is now available for streaming 

In North America, there are quite a few small folk dance groups, but the repertoire for these groups can be limited. Wanting to offer a fun new dance for such groups, the XVI Latvian Festival of Song and Dance in Canada Organizing Committee asked Latvian choreographer Dagmāra Bārbale to create a dance for four couples, appropriate for both youth and older dancers. "I was really thrilled with this invitation to create a dance for the Latvian Festival of Song and Dance in Canada. I feel that maintaining the song and dance festival traditions outside of Latvia plays an invaluable role in strengthening our national identity. I really wanted to create something for this festival that was completely original, which is why I decided to create not only a dance, but also the music," says Bārbale. 
"We are thrilled with the beautiful dance and music. Introducing the dance "Ai, bagāta man zemīte" into our festival program continues the Canadian tradition of creating new dances for the Folk Dance Spectacle – Zigurds Miezītis in 2009 and Jānis Purviņš in 2019," says Tija Freimuta, head of the Dance Committee and Vice Chair of the Organizing Committee.    
The music was composed by Mārtiņš Miļevskis, lyrics by Inga Cipe. The song was recorded by musical ensemble Auļi, guitarist Jānis Kalniņš and Latvian instrument "kokle" artist Latvīte Cirse, with lead singer Renārs Kaupers. It was recorded at studio "LAUSKA", with sound editor Kaspars Bārbals and can also be heard with Dolby Atmos Spatial audio format.
The song is available on all streaming platforms, including Spotify and Apple Music. 
The XVI LATVIAN FESTIVAL OF SONG AND DANCE IN CANADA takes place from July 4-7, 2024, in Toronto, continuing the longstanding Song and Dance Festival tradition in Canada. 
The festival programme includes the Folk Dance Spectacle, new choreography showcase, and Latvian folk dance ensemble TDA "Teiksma" performance, as well as the Grand Choir concert, sacred and orchestral music concert, theater, children's activities, marketplace, art galleries, balls, and other events. Participants from Canada, the United States, Latvia, and Europe are expected at the Festival.